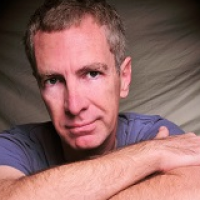 B Alan Bourgeois
Thrillers, Suspense, Supernatural Suspense, Action & Adventure, LGBT, Advice & How To, Business
Profession

Author & Director of NGOs
B. Alan Bourgeois has been writing for 30 years in a wide variety of genre's and styles. He has won numerous awards for short stories, books and speaking during his career. All of this has led him to become one of the leading author advocates for Indie Authors in the past 7 years. This includes nonprofits and other organizations that have spot lighted Texas Authors and moved them into the category and recognition of traditionally published authors from New York, Chicago and the West Coast.

Through the years he continues to create programs and events that have gained recognition across the country and in many cases are now being copied in local areas. Yet, as he will tell you his greatest work is still to come with the publication of two books; "Authors Revolution" and "I'm Crazy Great" scheduled for release in 2019.
Book: A garden carried in a pocket.
Arabian Proverb